BASICS.fst® 4th Edition with Webcam Exam- Equivalent to Food safe Level 1 in BC and approved all over Canada
BASICS.fst® 4th Edition with WebCam Exam
BASICS.fst 4th Edition with WEBCAM Proctoring (NEW)
Study Online – Self Paced – Flexible Exam Scheduling – Immediate Results – Digital Certificate & Wallet Card
This food handler certification course meets all of the recommended requirements of the Canadian Food Retail and Foodservices Code and Regulations.
Course fee includes the online learning and computer-based WEBCAM certification exam. The completion of this course provides the student with a REQUEST ID needed to take the exam. This REQUEST ID is for one exam attempt.  If you fail your exam you will need to purchase another BASICS.fst 4th Edition with WEBCAM Proctoring to take your exam for the second time.
Be prepared for your exam!
Click this link to determine if your computer will support a WEBCAM EXAM
https://prod.examity.com/systemcheck/check.aspx
If you are unable to attend your scheduled exam, you must CANCEL or RESCHEDULE your exam time.  No shows may be subject to additional fees.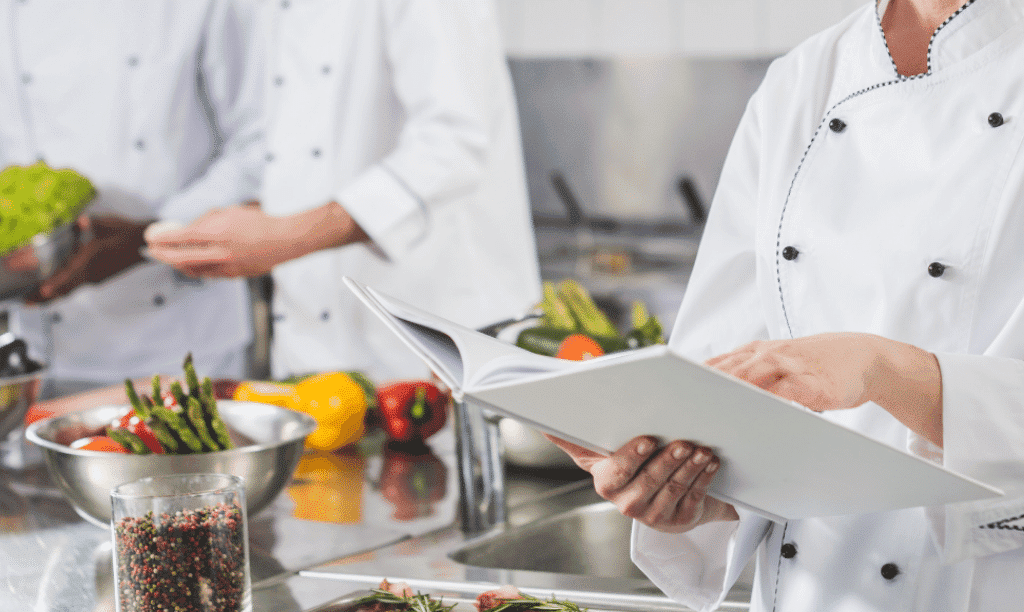 Online Course – Cost $68
Register for BASICS.fst® 4th Edition with Webcam Exam- Equivalent to Food safe Level 1 in BC and approved all over Canada – CAD$ 68 (Inc. GST 5%)
Refund Policy: Student cancellations must be made in writing at least 5 business days prior to the start of your course. Course materials must be unopened and in original condition to be returned. No refunds will be provided for cancellations with less than 5 business days notice, or for student no shows. In some cases it may be possible to transfer a student's enrollment to a future course. This will be considered on a case by case basis.
Course Cancellation: Mainland Safety Training Company makes every effort to conduct courses as scheduled. It is a very rare occurrence that a course would be cancelled, but we reserve the right to cancel a course due to unavoidable circumstances, for example: low student enrollment, instructor illness, etc. If this occurs students will be refunded 100% of their course fees.
4th Edition BASICS.fst® for Foodservice and Food Retail Professionals with WebCam Exam Course Overview: BASICS.fst® is a food safety training course for food handlers. The course will help workers learn important information about food safety. It will help them to do their job better.
Who Should Take the Course? Any person who works with food should study BASICS.fst® – from the person that receives the food to the person who packages or serves the food.
Once you will register online, Mainland safety will email you the pin and the password to start your online course.
The primary objective of this food safety course is to provide participants with the information required to ensure employee and customer safety, and to reduce the liability of businesses. This course is presented with an introduction and food safety culture section followed by 13 units:
Food Safety Regulations
Ten Things You Need to Know About Food Safety
A Closer Look at Micro-organisms
The Flow of Food and Facilities Design
Personal Hygiene in the Danger Zone
Cleaning and Sanitizing
Purchasing, Receiving, and Storing Food
Getting Food Ready to Cook
Handling Dishes and Serving Food
Keep Food at the Right Temperature
Reduce the Amount of Time that Food is
Cooking, Cooling, and Holding Food
Food Allergies
Food Safety Experts are available to answer any questions on the unit content and can be reached with a click of the "Ask the Expert" button throughout the course. A "live chat" feature is also available during certain hours.
At the end of each unit there is a unit test. Participants must pass this unit test with 100% before they can proceed to the next unit. If a participant does not score 100% they can review the unit and try the test again. Once all 13 units are complete, participants must schedule an examination. A passing score of 74% is required on the final proctored examination to receive the BASICS.fst® certification.
The examination can be scheduled at your convenience and written at home. You must use a computer, preferably hard-wired. You must have a webcam and a microphone. Tablets will not be permitted. You will have 60 minutes to complete the exam.
Note: For your final webcam exam location you must be alone and in a quiet, exam friendly environment.
On completion of the course, you will be provided a link to the invigilation site and a unique ID code. You will use this ID code to schedule your exam. Once your exam is scheduled you will receive an email confirmation with login information for your exam.
At the scheduled date and time you will be required to present:
Valid Photo ID
Your PIN and Password
Your unique ID code
Note: Without these three items, you will not be permitted to write the exam.
How long does the course take?
This online course is self-paced. Participants may leave the course at any time and can resume where they left off. The duration will depend on the individual participant and their prior knowledge of the subject matter.
You will have 60 minutes to complete the exam. A certified proctor will supervise your exam remotely via a webcam on your computer.
You have 30 days from the date of enrolment to complete the course, including the final exam (and any exam retakes required). After 30 days, your course and course access will expire.
In order to register for this program please call 604 617 0211 and you can get your pin and password over the phone.
BASICS.fst® 4th Edition with Webcam Exam is Equivalent to Food safe Level 1 in BC and approved all over Canada. In order to confirm equivalency, please click on this link
For further details and questions, please email us at [email protected]